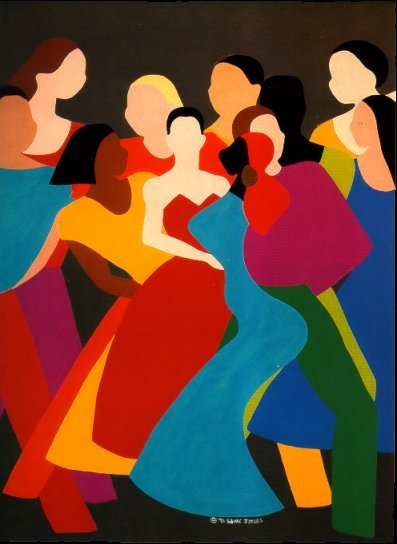 Jazz Dance Unlimited! CLASSES, WORKSHOPS AND PROJECTS 2006 and 2007 to be announced soon !
Brigitte Matteuzzi
... and for 2005 - 2006 click here
---
Season 2005 / 2006:
Open classes for ballet every Saturday morning organized by Encore-en-Corps;

Workshops and Dance numbers for Lydia Amouyal in Frontonas/Lyon starting Feb. 2005;

Monthly weekend-workshops and weekly Saturday-morning-classes.

Workshop on Bollywood style, ballet and modern dance in Dubai, end of April/early May.

Choreography for a project with the Télévision Suisse Romande - May/June

Jazz Dance Unlimited! - upcoming workshops in Geneva:

| | |
| --- | --- |
| 5/6 February | Theme: "Singing-Dancing-Acting" based on 'A Chorus Line'. |
| 5/6 March | Theme: "Singing-Dancing-Acting" - continuation |
| 2/3 April | Theme: "Audition" based on A Chorus Line |
| 14/15 May | Theme: Influence of Latin American jazz on Musicals |
| 11/12 June | Theme: African influence on Jazz Dance |
---
INFORMATION ABOUT THE SATURDAY CLASSES
Have you already taken dance classes in the past and would like restart your training?

Would you like to maintain your skills in ballet and enjoy yourself at the same time?

Are you a dance teacher interested in acquiring new creative ideas

If so, then this class is for you!

Open classes in classical ballet every Saturday morning from 10:45 to 12:15. This class is organized by the Encore-en-corps dance school; each class is CHF 20.00 paid at the class itself. There are no administrative requirements.
---
INFORMATION ABOUT THE JAZZ DANCE UNLIMITED! MONTHLY WEEKEND WORKSHOPS
This workshop concerns
1) Young people between 9 and 13 years old.
Its objective is to familiarize children with this well rounded out technique. The class includes muscular warm up movement coordination progressively more complex, work on suppleness, learning the vocabulary of dance, music and rhythm, and dance techniques such as pirouettes, leaps, equilibrium, etc. In each session the work will be based on a sequence or choreography drawn from a musical and adapted to the age level of the participants.

Participants should have some basic notions of any dance discipline. This class is highly recommended for youngsters s who regularly follow classes in a dance school.

Schedule: Saturday and Sunday from 9:30 to 10:45

Price: CHF 55.00 per weekend

Dates: see above.
2) Adolescents aged 15 and above and adults.
This year Jazz Dance Unlimited! will be principally based on musicals of various styles. So far we have covered "Men in Black" (Blues Brothers), an extract from "West Side Story", plus two weekends devoted to "Bollywood" (dance from Indian films). The choreographed part is preceded by a warm up consistent with the particular style to be covered.

Good basic knowledge in any dance discipline is a prerequisite. Dance teachers are very welcome!!!

Schedule: Saturday from 12:30 to 14:30 and Sunday from 11:00 to 13:00

Price: CHF 95.00 per weekend.

Dates: see above
CONSTRUCTIVE AND PLEASANT WORKING ENVIRONMENT!
---
Information:
Brigitte MATTEUZZI, Tel/Fax +41 (0) 22 342 1128; Mobile: +41 (0) 79 605 0604; email: brigitte@Jazz Dance-unlimited.ch or via the contact page at this site - click here